ACCESS & SUPPORT
MONOFERRIC®
PATIENT SOLUTIONS® PROGRAM
MONOFERRIC PATIENT SOLUTIONS® PROGRAM DELIVERS MULTIFACETED SUPPORT TO HELP ADDRESS IDA TREATMENT NEEDS
KEY INSIGHTS FROM REGISTERED NURSE CARRIE SMITH
Hear why Carrie Smith, RN, utilizes the Monoferric Patient Solutions® Program for her patients.

See Transcript
The Monoferric Patient Solutions® Program is set up for patient support. The team is easily accessible online and provides resources that can enhance that patient's Monoferric treatment journey.
The patient support team responds promptly, so whether patients have financial burdens or other specific needs, the support team is accessible and available to help.


COVERAGE AND ACCESS INFORMATION
Benefits verification
Claims and appeals assistance
Sample letters of appeal
and/or medical necessity
Prior authorization assistance
Financial assistance
In-person support for provider's
offices by providing access to a
local field reimbursement manager
| | |
| --- | --- |
| | Monday–Friday: 8 AM–8 PM ET |


REIMBURSEMENT SUPPORT
Billing and coding guide
Sample annotated claim forms
Sample letters of appeal and medical necessity


PATIENT ASSISTANCE PROGRAM
Available for eligible uninsured or underinsured patients (patients with claims covered, paid or reimbursed, in whole or in part, by Medicaid, Medicare, or other federal or state healthcare programs are not eligible for this program)


COPAY SUPPORT
Available for patients with commercial health insurance


FIELD SUPPORT
On-demand support to assist with your patient reimbursement needs
Patient benefits verification
Case follow-up
REQUEST TO TALK TO A REPRESENTATIVE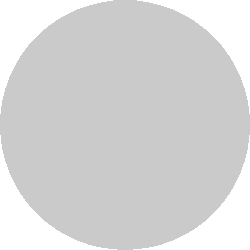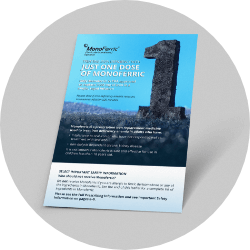 DOWNLOAD THE PATIENT BROCHURE
Please download our patient brochure to help answer
any questions your patients may have about Monoferric.

Download PDF
HAVE A QUESTION ABOUT MONOFERRIC?
Sign up to contact a representative and receive information about Monoferric.
CONTACT US

1000 mg IV IRON REPLACEMENT IN A SINGLE INFUSION ≥20 MINUTES*
Monoferric offers iron replacement in a single 1000 mg dose for patients weighing 50 kg or more.1
SEE DOSING & ADMINISTRATION

*Repeat dose if iron deficiency anemia reoccurs.
INDICATIONS
Monoferric is indicated for the treatment of iron deficiency anemia (IDA) in adult patients:
who have intolerance to oral iron or have had unsatisfactory response to oral iron
who have non-hemodialysis dependent chronic kidney disease

(NDD-CKD)
IMPORTANT SAFETY INFORMATION
CONTRAINDICATIONS
Monoferric is contraindicated in patients with a history of serious hypersensitivity to Monoferric or any of its components. Reactions have included shock, clinically significant hypotension, loss of consciousness, and/or collapse.
WARNINGS AND PRECAUTIONS
Hypersensitivity Reactions
Serious hypersensitivity reactions, including anaphylactic-type reactions, some of which have been life-threatening and fatal, have been reported in patients receiving Monoferric. Patients may present with shock, clinically significant hypotension, loss of consciousness, and/or collapse. Monitor patients for signs and symptoms of hypersensitivity during and after Monoferric administration for at least 30 minutes and until clinically stable following completion of the infusion. Only administer Monoferric when personnel and therapies are immediately available for the treatment of serious hypersensitivity reactions. Monoferric is contraindicated in patients with prior serious hypersensitivity reactions to Monoferric or any of its components. In clinical trials in patients with IDA and CKD, serious or severe hypersensitivity were reported in 0.3% (6/2008) of the Monoferric treated subjects. These included 3 events of hypersensitivity in 3 patients; 2 events of infusion-related reactions in 2 patients and 1 event of asthma in one patient.
Iron Overload
Excessive therapy with parenteral iron can lead to excess iron storage and possibly iatrogenic hemosiderosis or hemochromatosis. Monitor the hematologic response (hemoglobin and hematocrit) and iron parameters (serum ferritin and transferrin saturation) during parenteral iron therapy. Do not administer Monoferric to patients with iron overload.
ADVERSE REACTIONS
Adverse reactions were reported in 8.6% (172/2008) of patients treated with Monoferric. Adverse reactions related to treatment and reported by ≥1% of the treated patients were nausea (1.2%) and rash (1%). Adjudicated serious or severe hypersensitivity reactions were reported in 6/2008 (0.3%) patients in the Monoferric group. Hypophosphatemia (serum phosphate <2.0 mg/dL) was reported in 3.5% of Monoferric-treated patients in Trials 1 & 2.
To report adverse events, please contact Pharmacosmos at 1-888-828-0655. You may also contact the FDA at www.fda.gov/medwatch or 1-800-FDA-1088.
Reference:
Monoferric (ferric derisomaltose) Prescribing Information; Pharmacosmos Therapeutics Inc., Morristown, NJ: 2022.